PurpleDog Web Productions, founded in 2004, is a full service web design and development company based in Killingworth, Connecticut. Founder and Creative Director Peg Scofield has a background in web and graphic design, journalism and photography. She received a Master's Degree in Interactive Media from Quinnipiac University and has experience in both web and print design.
Why PurpleDog?
Purple is considered a royal and lucky color. It is derived from the mixing of a strong warm and strong cool colors so it encompasses both properties. PurpleDog was launched shortly after Scofield's acquisition of two champagne colored lab puppies.  While Jeb and Bo have passed on, Gus and Harper are aboard to continue the tradition.
For more than 13 years, she edited and published KillingworthToday.com and still volunteers her time to maintain websites for several local organizations including the Killingworth Library, Killingworth Road Race, Killingworth Community Fund, Parmelee Farm and Parmelee Farm Market.
Scofield was thrilled to be on the team that helped bring major musical talent to Killingworth for concerts to benefit Parmelee Farm. The Lions Club Concert series hosted Woodstock headliner, Richie Havens in 2009, the remarkable Judy Collins in 2010, American Folksinger and Storyteller Arlo Guthrie in 2011 and Hall of Fame Songwriter Gordon Lightfoot in 2013.  Scofield developed a full marketing plan including webpage, poster, program and banner as well as the online ticketing and email marketing solutions. Each concert was sold out.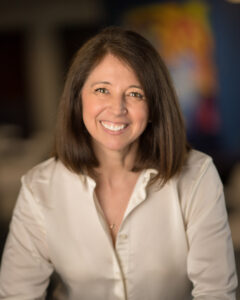 PurpleDog is a founding and current member of the Town's Parmelee Farm Committee, and is an active member of the community providing advice to local non-profit organizations, town associations and school groups. She was a long-time member of the Killingworth Chamber of Commerce and served as its marketing consultant for several years. She was a member of the Killingworth Lion's Club, and a former director on the Killingworth Library Board.
In October 2017, Scofield was honored as the first recipient and business owner from Killingworth to win the Women of Excellence Award from the Shoreline Chambers of Commerce. "The award is given to women from several shoreline towns that have excelled not only in their professional lives, but also as leaders in their communities and as role models".
In February 2010, the Killingworth Lion's Club honored Scofield with its "Outstanding Citizen of the Year" Award for 2009. The surprise presentation included a proclamation by the Board of Selectmen presented by First Selectwoman Catherine Iino. Scofield was honored for her volunteerism in establishing the Killingworth Community Gardens and her service to promote and preserve Parmelee Farm.
Scofield was honored in 2007 by the Middlesex County Substance Abuse Action Council with its 2007 Local Business Award for her work on KillingworthToday to help MCSAAC and Youth & Family Services of Haddam and Killingworth prevent substance abuse in the community. She was honored in 2005 with the Haddam-Killingworth High School 'Good Citizen' Award for her support of the school's students and staff. Her event and sports photography is often requested for use by public officials, student groups and local organizations.
She lives in Killingworth with her family, cats, fish, and two 'purple' dogs.